Using the SoHo by Vantage App is simple.
Here's how to start: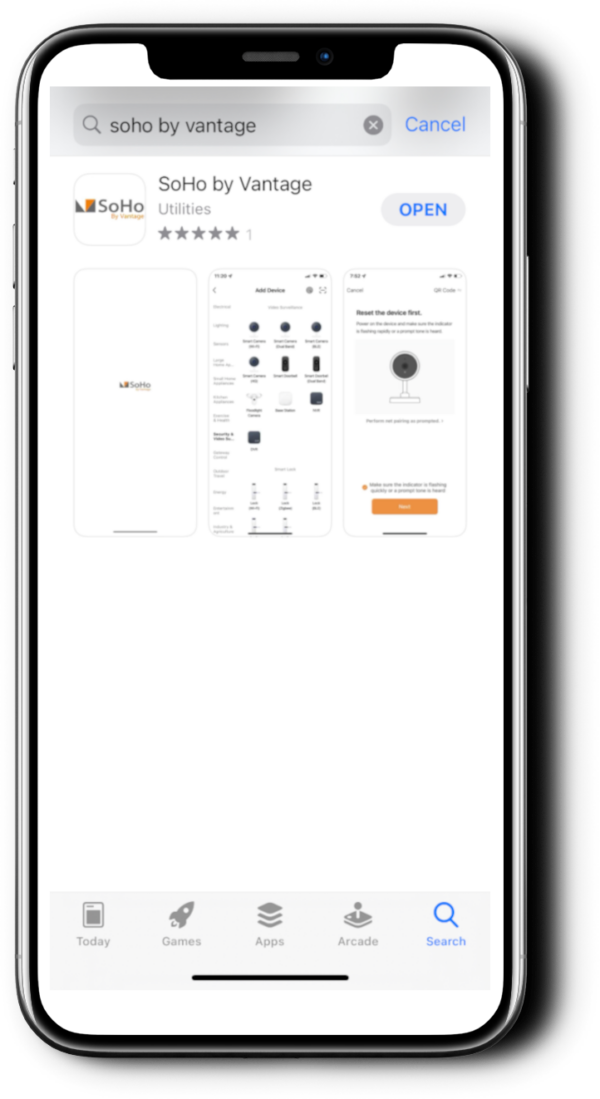 Install the Soho by Vantage App from the IOS App Store or Google Play Store.
Sign up using your email with our verification code and set your own password.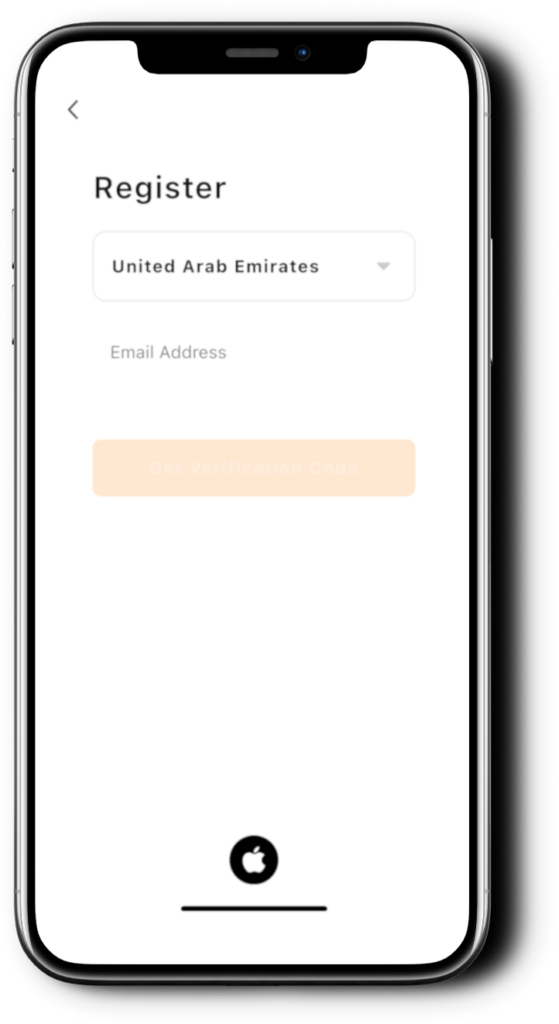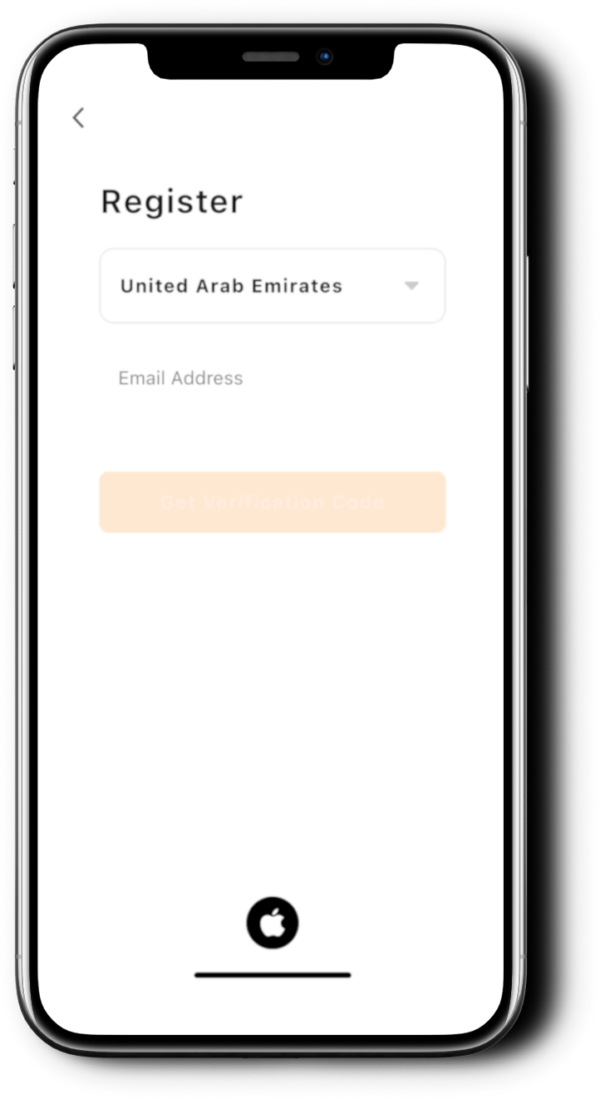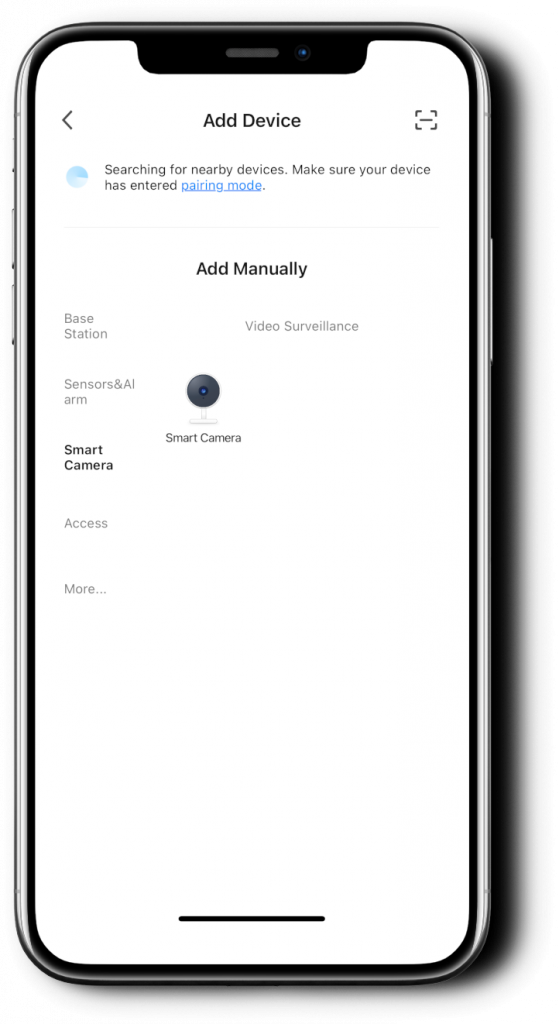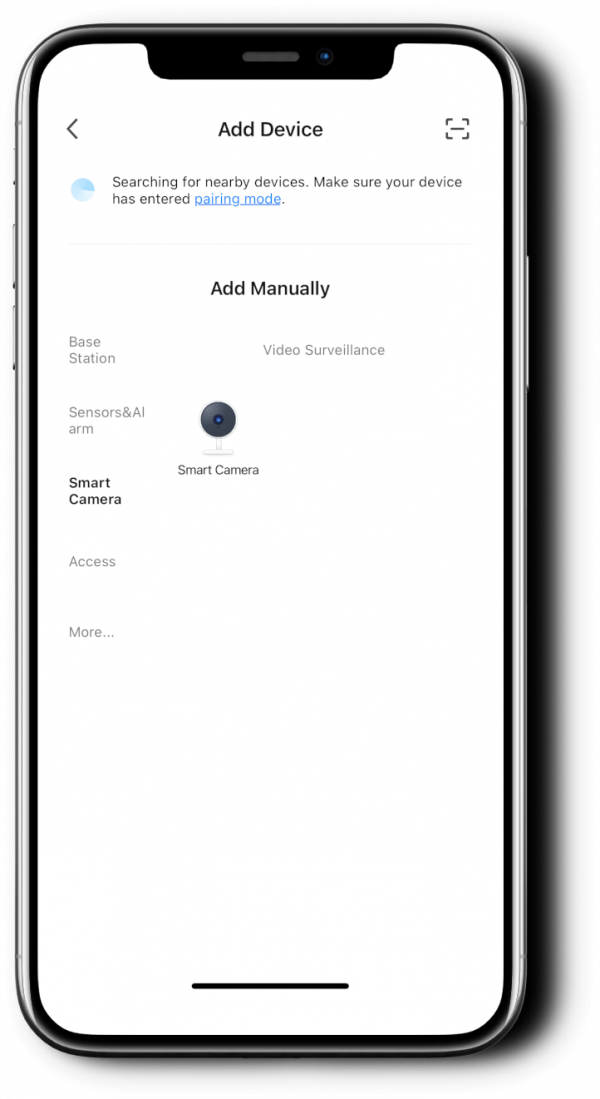 Ensure your camera is powered up and click on 'Device'. Click on the orange + and select Smart Camera option from the device list. Ensure that the red light is flashing, go to Next and enter your 2.4Ghz Wi-Fi name and password. Scan the QR code on your phone with the camera and click on 'I heard the prompt' upon hearing one. Your camera is ready to use.
To use cloud storage, you need to purchase a package on a monthly or yearly basis for the number of cameras you need cloud storage for such as 7- or 30-days event based recordings. Once purchased all events will be saved on a secure AES128 encrypted AWS cloud storage server which only you have access to! The cloud storage package can be purchased directly from the SoHo by Vantage App pressing Cloud from the bottom tab and then Purchase Service and you can choose the package you want.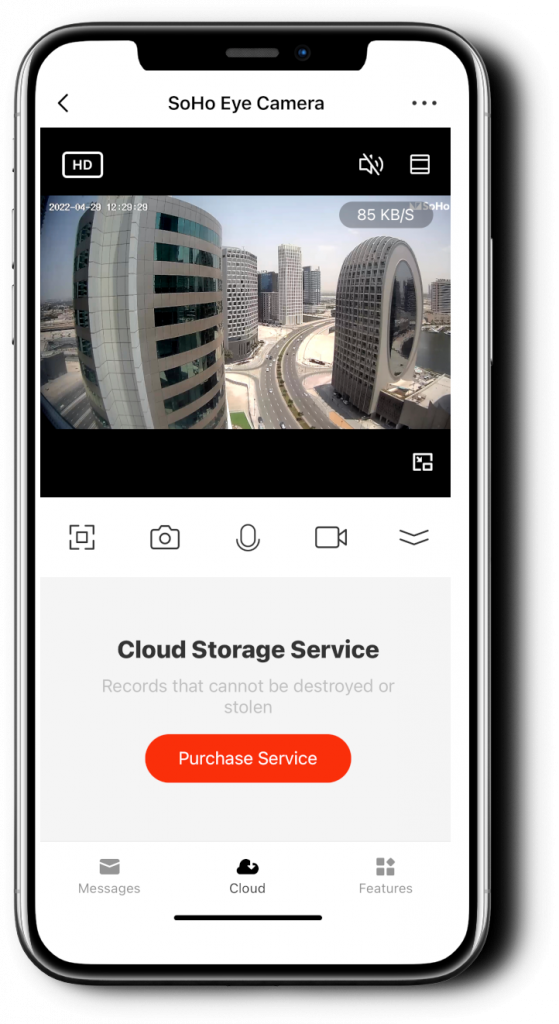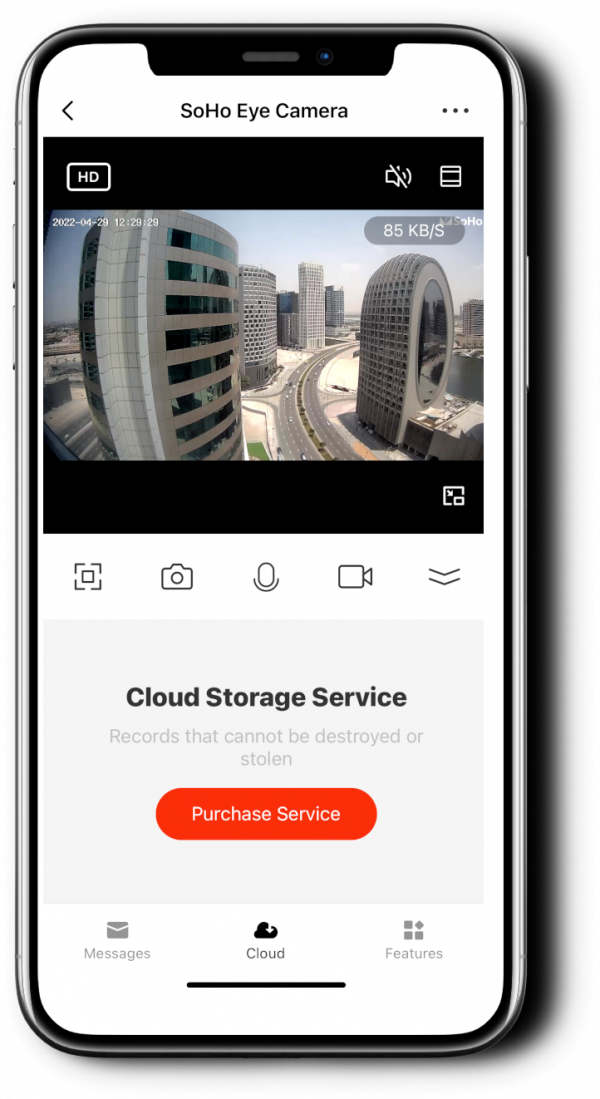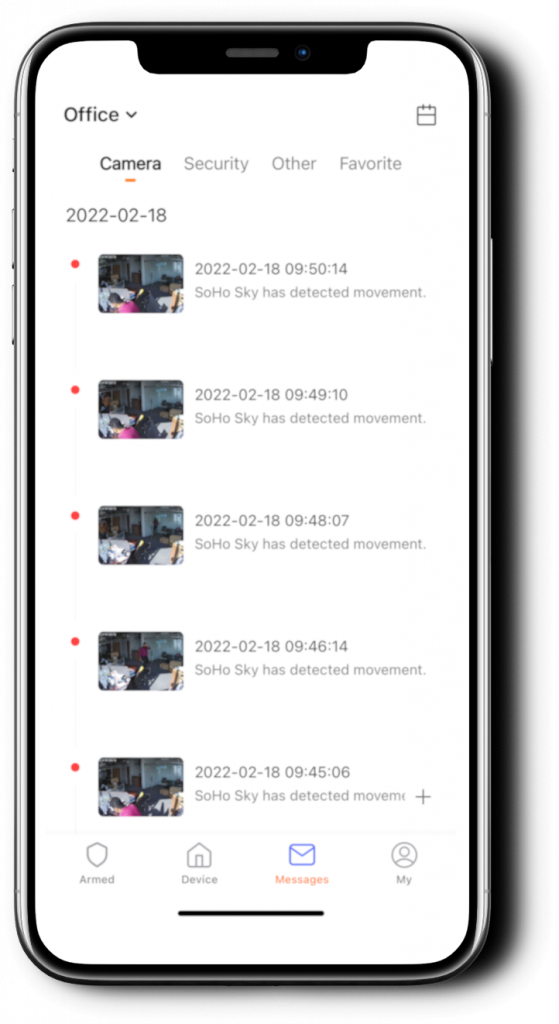 To access cloud storage while viewing the device press Cloud from the bottom tab once you have made your storage purchase to access your event-based recordings. Depending on the chosen setting for the motion and audio detection you will have event-based recordings that you can access at any time. When your alerts are enabled, you will receive notification on your phone and you can simply click on the Alert received on your phone which will take you to the cloud based recording of the event. You can save the event-based recordings to your device as a photo or video too!
You can insert a microSD Card of up to 128GB capacity and playback the recorded video by pressing the Playback button while viewing the camera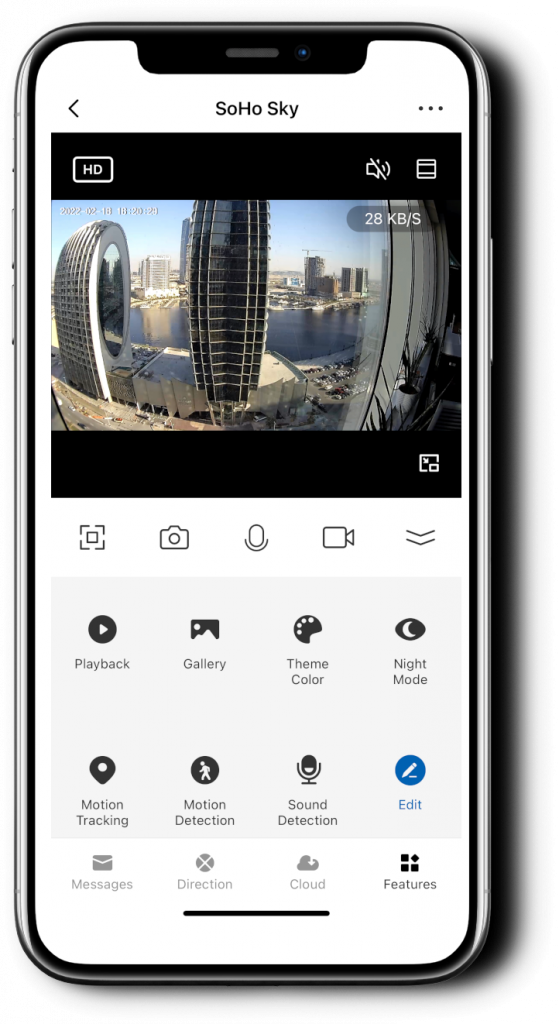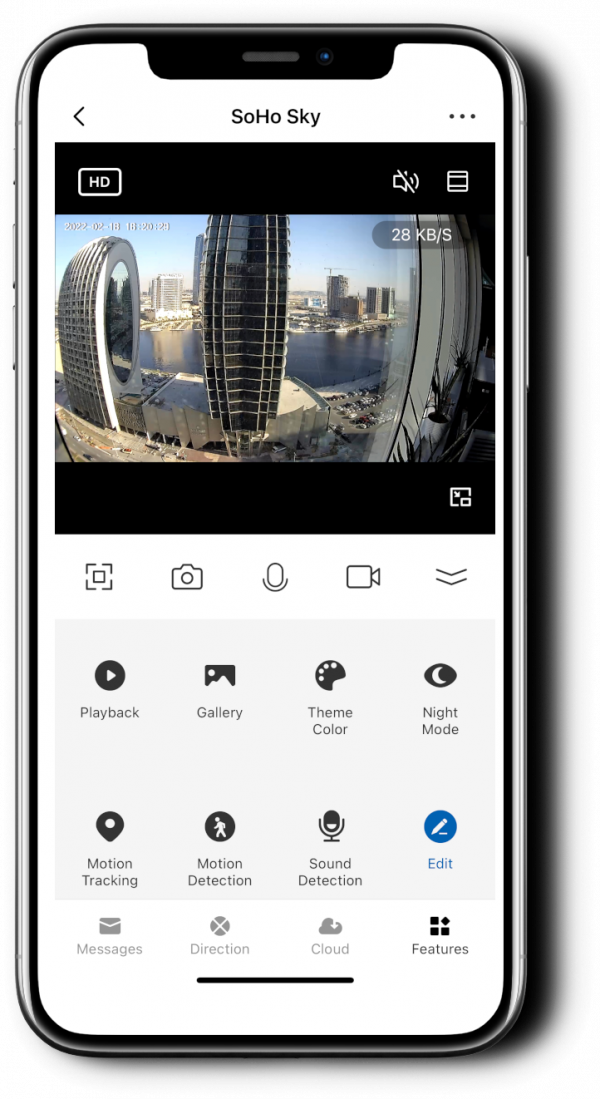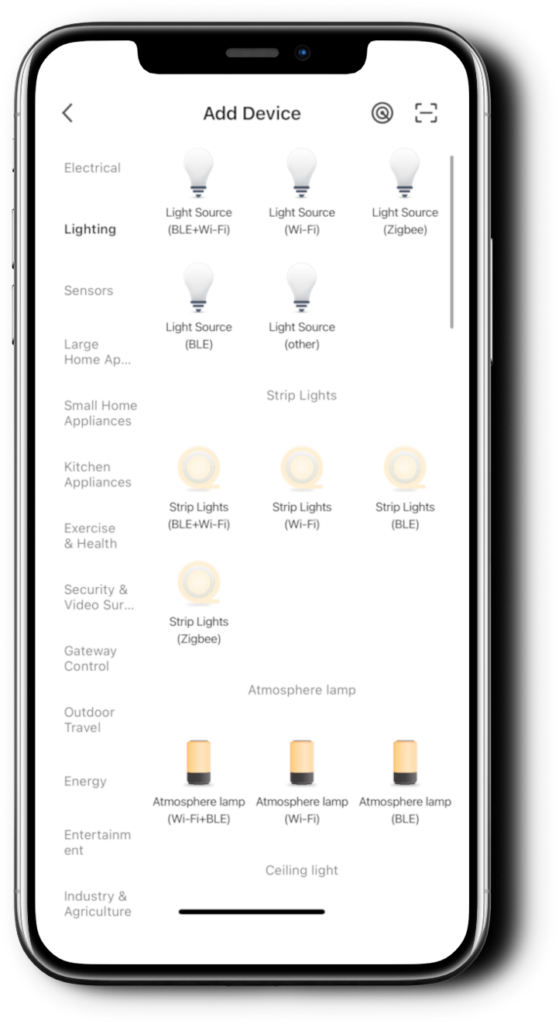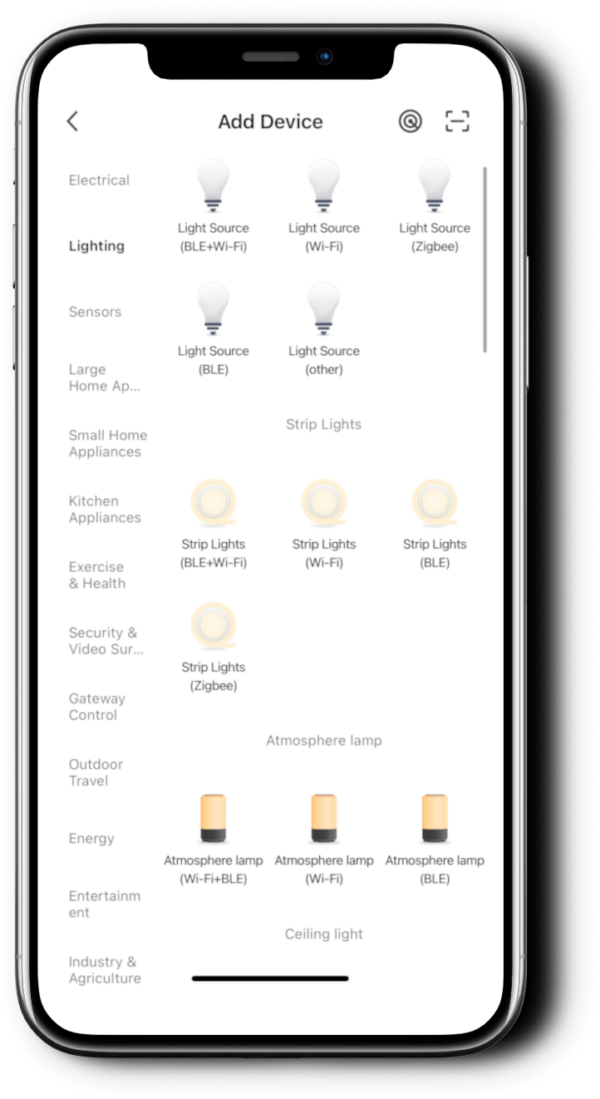 You can also add many compatible third-party products such as smart lighting, smart vacuum and electric switches on the Soho by Vantage App. Simply click on the Device option, choose the type of product from the list and follow instructions on the screen to connect and use your device on the app
Yes, we offer installation services in UAE through our authorized installers, the pricing starts at AED150 and would depend on the number of cameras and site location. Kindly contact our team with your Order Confirmation Number once you have placed the order if you need installation.
Not yet, we will start shipping to other countries shortly, kindly leave us a message on the Contact Us page if you want to be notified for shipping to a particular country .
No, shipping to remote areas of UAE will incur an extra flat charge of AED25 per order.